Yes, Bleeding Steel is available on Netflix in Ireland, but did you know you can unlock thousands of movies and shows not currently available in Ireland? The release date for Netflix Ireland was February 5th 2019, and here are the dates it was released on Netflix in other countries:
Netflix UK: Released on February 5th, 2019
Check out this sample list of movies you can unlock through American and International Netflix, including "Shinjuku Incident (2009)", "Jackie Chan's Project A (1983)", and "Project A 2 (1987)"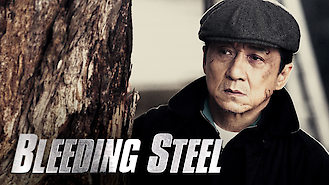 Bleeding Steel
2017
A Hong Kong police inspector tries to protect a bio-scientist and his invention from falling into the hands of a deranged, genetically enhanced villain. Is the technology that saved his daughter also powering a cyborg super army? And can he stop it before it's too late?
Cast
Jackie Chan

Show Lo

Ouyang Nana

Erica Xia-hou

Callan Mulvey

Tess Haubrich

Kym Gyngell

Damien Garvey