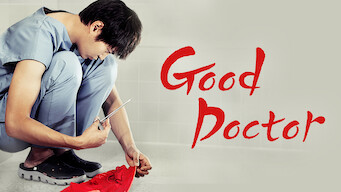 Good Doctor: Season 1
Netflix Italy
1 / 5 (compiled from 1 review source)
Italian Netflix Release: June 29, 2020
TV Dramas, Korean TV Shows
Synopsis
A savant-like pediatric surgeon is in constant conflict with a fellow doctor -- a rivalry that heats up when they develop feelings for the same woman. The best pediatric surgeon is a kid at heart. If other doctors are jealous, they just need to grow up.
Watch on Netflix
Cast
Joo Won, Moon Chae-won, Joo Sang-uk, Chun Ho-jin, Kim Min-seo, Cho Hee-bong, Jung Man-sik
Good Doctor: Season 1
Season 1 of Good Doctor has 20 episodes. Because different Netflix countries have different availability for episodes, you'll need to check the episode listing below to see which are available in Italy.
You can also click on any episode below to get more information on which Netflix countries it is available in.