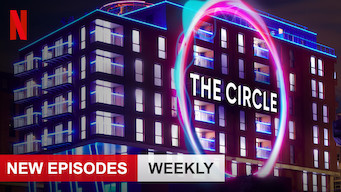 The Circle: Season 1
Netflix Italy
1 / 5 (compiled from 1 review source)
Italian Netflix Release: January 1, 2020
Competition Reality TV, US TV Shows, Reality TV, Reality, Variety & Talk Shows
Synopsis
Status and strategy collide in this social experiment and competition show where online players flirt, befriend and catfish their way toward $100,000. Passionate players. Endless possibilities. In this game of who's who, anything goes -- and presentation is everything.
Watch on Netflix
The Circle: Season 1
Season 1 of The Circle has 12 episodes. Because different Netflix countries have different availability for episodes, you'll need to check the episode listing below to see which are available in Italy.
You can also click on any episode below to get more information on which Netflix countries it is available in.