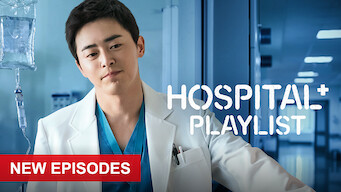 TV Comedies, TV Dramas, Korean TV Shows
Creator(s): Shin Won-ho, Lee Woo-jung
Synopsis
Every day is extraordinary for five doctors and their patients inside a hospital, where birth, death and everything in between coexist.
Watch on Netflix
Cast
Cho Jung-seok, Yoo Yeon-seok, Jung Kyung-ho, Kim Dae-Myeung, Jeon Mi-do, Kim Hae-sook, Kim Gap-soo, Jung Moon-sung
Hospital Playlist: Season 1
Season 1 of Hospital Playlist has 12 episodes. Because different Netflix countries have different availability for episodes, you'll need to check the episode listing below to see which are available in Italy.
You can also click on any episode below to get more information on which Netflix countries it is available in.