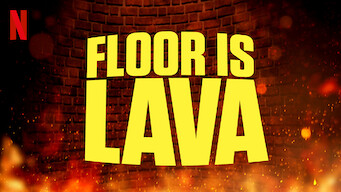 Floor Is Lava: Season 1
Netflix Italy
1 / 5 (compiled from 1 review source)
Italian Netflix Release: June 19, 2020
Reality TV, Competition Reality TV, US TV Shows, Family Watch Together TV
Synopsis
Teams compete to navigate rooms flooded with lava by leaping from chairs, hanging from curtains and swinging from chandeliers. Yes, really. Wait, the floor is lava? Well, not lava lava, but it is red and bubbly, and you definitely don't want to fall in.
Watch on Netflix
Floor Is Lava: Season 1
Season 1 of Floor Is Lava has 10 episodes. Because different Netflix countries have different availability for episodes, you'll need to check the episode listing below to see which are available in Italy.
You can also click on any episode below to get more information on which Netflix countries it is available in.