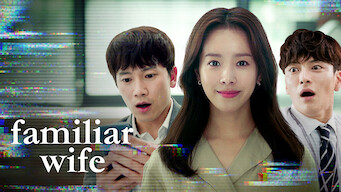 TV Dramas, Romantic TV Dramas, Korean TV Shows, Fantasy TV Shows
Creator(s): Lee Sang-yeop, Yang Hee-seung
Synopsis
After receiving a bizarre chance to go back in time, a man wakes up to find that his whole life — including the person he married — is different. He and his wife have nearly driven each other over the edge. What if he could undo ever meeting her? Will fate allow it?
Watch on Netflix
Cast
Ji Sung, Han Ji-min, Kang Han-na, Jang Seung-jo
Familiar Wife: Season 1
Season 1 of Familiar Wife has 16 episodes. Because different Netflix countries have different availability for episodes, you'll need to check the episode listing below to see which are available in Italy.
You can also click on any episode below to get more information on which Netflix countries it is available in.