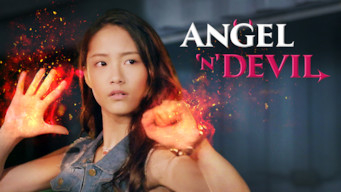 Is
Angel 'N' Devil: 終極惡女 (2014)
on Netflix Japan?
1 / 5 (compiled from 1 review source)
Japanese Netflix Release: May 10, 2019
Chinese TV Shows, TV Action & Adventure, TV Dramas, TV Comedies, Teen TV Shows, TV Sci-Fi & Fantasy, Taiwanese TV Shows
Synopsis
In a world known as the Copper Dimension, a group of high-school girls fights against dark forces -- and their own inner demons. They fight the darkness threatening to overtake their world. But even these Bad Girls are not above the influence of evil.
Watch on Netflix
Cast
Simon Lian, Teddy Chen, Sylvia Wang, Cosmos Lin, Ting Liu, Lucia Chen, Allie Ji, Sunnee Yang, Na Wei-hsun
Angel 'N' Devil: 終極惡女
Season 1 of Angel 'N' Devil has 26 episodes. Because different Netflix countries have different availability for episodes, you'll need to check the episode listing below to see which are available in Japan.
You can also click on any episode below to get more information on which Netflix countries it is available in.