Yes, Boogiepop and Others, Season 1 is available on Netflix in Japan, but did you know you can unlock thousands of movies and shows not currently available in Japan? The release date for Netflix Japan was January 10th 2019, and it's currently not available on Netflix in any other countries.
Check out this sample list of movies you can unlock through American and International Netflix, including "Blue Exorcist (2011)", "A Place Further than the Universe (2018)", and "The New Prince of Tennis (2012)"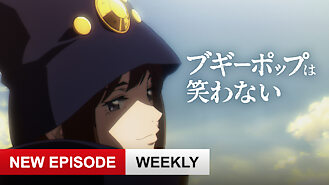 Boogiepop and Others, Season 1
2019
Boogiepop isn't just a rumor. In the body of his friend Touka, the killer phantom tells high schooler Keiji that the world is in danger. The urban legends are all true -- not just Boogiepop, but man-eating monsters, their hunters and more.
Cast
Aoi Yuki

Saori Onishi

Reina Kondo

Chiaki Kobayashi

Shino Shimoji

Ayaka Suwa

Junya Enoki

Aoi Ichikawa

Ayana Taketatsu

Kouki Miyata

Taku Yashiro

Kana Ichinose