Yes, The Werewolf Game: Inferno is available on Netflix in Japan, but did you know you can unlock thousands of movies and shows not currently available in Japan? The release date for Netflix Japan was February 2nd 2019, and it's currently not available on Netflix in any other countries.
Check out this sample list of movies you can unlock through American and International Netflix, including "Reservoir Dogs (1992)", "Carlos (2010)", and "Kagemusha (1980)"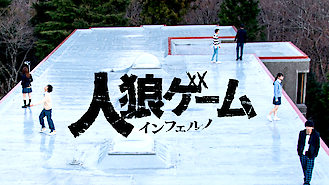 The Werewolf Game: Inferno
2018
Hiromi and nine of her classmates are forced into a bloody game of hunter versus hunted. There are two hidden killers -- and she's one of them. She's drawn a killer card. Before this game is through, she'll have to commit the unimaginable.
Cast
Rena Takeda

Yuka Ogura

Yuuka Ueno

Ukyo Matsumoto

Tokito

Kento Hiramatsu

Sayaka Tomaru

Kouhei Kishi

Masato Yoshihara

Akane Kaida