What's New on Netflix Luxembourg
Here's what's new on Netflix Luxembourg today, with the most recent Netflix releases at the top. Check back often! Netflix has new releases throughout the day, so we are constantly updating this list.
Comedies, Stand-Up Comedy
Comic Nate Bargatze touches on air travel, cheap weddings, college football, chocolate milk and the perils of ordering coffee in this stand-up special. Delightfully deadpan and down-to-earth, this Tennessee Kid is taking aim at the absurdities of everyday life.
More Info
Mar

26 2019
Consumed by the Twinning Rune, Clary flees with Jonathan to a Downworlder club, where they hope to obtain Morning Star. Izzy tries to reforge Glorious.
More Info
Mar

25 2019
Mar

25 2019
Tobias sows chaos in the city as he goes after Black Lightning's power source, and Jennifer seeks redemption after a mission gone awry.
More Info
Crime Movies, Crime Action & Adventure, Action Comedies, Asian Action Movies, Thai Action & Adventure, Comedies, Thai Comedies, Action & Adventure, Goofy Comedies, Thai Movies, Crime Comedies
While investigating a bank robbery, a squad of overweight police officers undergoes rigorous training to shed pounds. They're chubby, athletically challenged and discovering just how tough it is to fight crime -- and fat.
More Info
Mar

24 2019
An unexpected guest puts a kink in Fallon's plans to shield Blake from family drama. Culhane and Cristal team up to solve a business problem.
More Info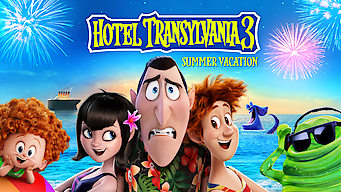 Mar

24 2019
Comedies, Children & Family Movies, Family Comedies
It's love at first sight for Dracula when he meets Ericka, the charming but mysterious captain of the monster cruise that Mavis plans for the family. Her dad is lonely and stressed. Time for a family vacation! But watch out -- someone's out to crush all monsterkind.
More Info
Lifestyle, US TV Shows, Reality TV, Home & Garden TV Shows
The elite real estate brokers at The Oppenheim Group sell the luxe life to affluent buyers in LA. The drama ramps up when a new agent joins the team. The only thing tougher than closing a multimillion-dollar deal? Negotiating the fierce personalities at this brokerage.
More Info
TV Dramas, Social Issue TV Dramas, Brazilian TV Shows, Romantic TV Shows, Latin American TV Shows
A 1950s housewife goes to Rio de Janeiro to meet up with her husband, only to learn he's deserted her, but decides to stay and open a bossa nova club. The best cure for her heartbreak? Self-confidence, brave female friends and bossa nova music.
More Info
Indian TV Shows, TV Dramas, Crime TV Shows, Hindi-Language TV Shows, TV Thrillers, Social Issue TV Dramas
As Delhi reels in the aftermath of a gang rape, DCP Vartika Chaturvedi leads a painstaking search for the culprits. Based on the 2012 Nirbhaya case. Solving this crime meant more than just doing their jobs -- it meant facing mirrors they had all long avoided.
More Info