Yes, Abnormal Summit, Season 2017 is available on Netflix in Mexico, but did you know you can unlock thousands of movies and shows not currently available in Mexico? The release date for Netflix Mexico was December 6th 2018, and it's currently not available on Netflix in any other countries.
Check out this sample list of movies you can unlock through American and International Netflix, including "Ultimate Beastmaster India (2017)", "Carver Kings (2015)", and "Homes by the Sea (2014)"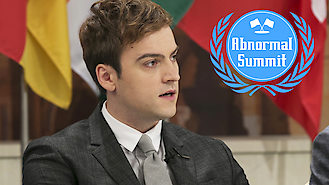 Abnormal Summit, Season 2017
2014
Led by a trio of Korean celebs, a multinational panel of men engage in -- usually -- lighthearted debates on issues that surround Korea and beyond. They've hailed from all parts of the globe. From conservative to liberal, all opinions are welcome here.
Cast
Jun Hyun-moo

Sung Si-kyung

Yoo Se-yoon