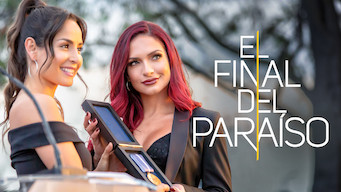 El final del paraíso: Season 1
Netflix Netherlands
1 / 5 (compiled from 1 review source)
Dutch Netflix Release: February 17, 2020
TV Action & Adventure, TV Dramas, Crime TV Dramas, Mexican TV Shows
Synopsis
In Colombia, the DEA's new director targets a gang of dealers pushing a powerful drug while contending with an enemy who possesses a deep network. Her focus is on a powerful cartel. But her daughter's dangerous ties and enemy's vast network could sabotage her plans.
Watch on Netflix
Cast
Carmen Villalobos, Catherine Siachoque, Fabián Ríos, Gregorio Pernía, Kimberly Reyes, Stephanía Duque, Elianis Garrido, Carolina Gaitán, Juan Pablo Urrego, Juan Pablo Gamboa
El final del paraíso: Season 1
Season 1 of El final del paraíso has 42 episodes. Because different Netflix countries have different availability for episodes, you'll need to check the episode listing below to see which are available in the Netherlands.
You can also click on any episode below to get more information on which Netflix countries it is available in.