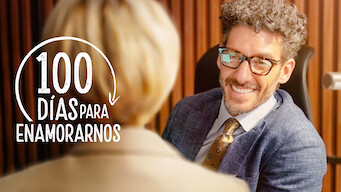 100 días para enamorarnos: Season 1
Netflix Netherlands
1 / 5 (compiled from 1 review source)
Dutch Netflix Release: September 22, 2020
TV Comedies, Romantic TV Comedies, US TV Shows
Creator(s): Sebastián Ortega
Synopsis
When Connie gets fed up with her husband taking her for granted, they agree to separate for 100 days to see if absence does make the heart grow fonder.
Watch on Netflix
Cast
Ilse Salas, Mariana Treviño, Erick Elías, David Chocarro, Sylvia Sáenz, Sofía Lama, Héctor Suárez Gomiz, Andrés Almeida, Manuel Balbi, Lucas Velázquez, Daniela Bascopé
100 días para enamorarnos: Season 1
Season 1 of 100 días para enamorarnos has 42 episodes. Because different Netflix countries have different availability for episodes, you'll need to check the episode listing below to see which are available in the Netherlands.
You can also click on any episode below to get more information on which Netflix countries it is available in.