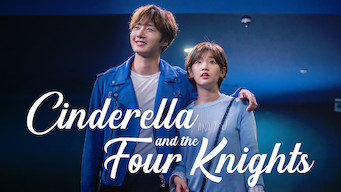 Cinderella and the Four Knights: Season 1
Netflix Netherlands
2.5 / 5 (compiled from 1 review source)
Dutch Netflix Release: December 15, 2019
Romantic TV Comedies, TV Dramas, Korean TV Shows, TV Comedies, Romantic TV Dramas, TV Shows Based on Books
Synopsis
Catching the eye of a wealthy gentleman, spunky Ha-won gets hired to live with his three immature grandsons so she can whip them into shape. Everyone thinks they're gorgeous chaebol heirs. To her, they're just arrogant brats -- and a means of paying for college.
Watch on Netflix
Cast
Jung Il-woo, Ahn Jae-hyeon, Park So-dam, Lee Jung-shin, Kim Yong-geon, Choi Min, Son Na-eun
Cinderella and the Four Knights: Season 1
Season 1 of Cinderella and the Four Knights has 16 episodes. Because different Netflix countries have different availability for episodes, you'll need to check the episode listing below to see which are available in the Netherlands.
You can also click on any episode below to get more information on which Netflix countries it is available in.