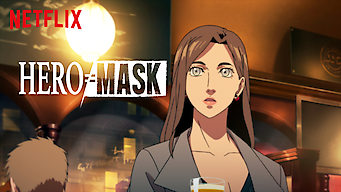 Is
HERO MASK: Part l (2018)
on Netflix Netherlands?
1 / 5 (compiled from 1 review source)
Dutch Netflix Release: December 3, 2018
Japanese TV Shows, Anime Series, Crime TV Shows, TV Thrillers, Sci-Fi & Fantasy Anime, Action Anime
Synopsis
After a rash of mysterious deaths, Crown prosecutor Sarah Sinclair and SSC agent James Blood discover a conspiracy surrounding uncanny new bio-masks. Incredible biotech. A powerful corporation. Allies turned enemies. Knowing who to trust is half the game.
Watch on Netflix
Cast
Yasuyuki Kase, Yuhko Kaida, Junpei Morita, Kentaro Takano, Koki Uchiyama, Yutaka Aoyama, Takayuki Sugo, Yutaka Nakano, Haruka Shibuya, Tomoyuki Shimura, Yuichi Karasuma, Yukiyo Fujii, Fuminori Komatsu, Tomoko Miyadera
HERO MASK: Part l
Part l of HERO MASK has 15 episodes. Because different Netflix countries have different availability for episodes, you'll need to check the episode listing below to see which are available in the Netherlands.
You can also click on any episode below to get more information on which Netflix countries it is available in.