Yes, Eigen kweek, Season 2 is available on Netflix in the Netherlands, but did you know you can unlock thousands of movies and shows not currently available in the Netherlands? The release date for Netflix Netherlands was November 6th 2018, and it's currently not available on Netflix in any other countries.
Check out this sample list of movies you can unlock through American and International Netflix, including "Lights Out (2011)", "The Chicago Code (2011)", and "Terriers (2010)"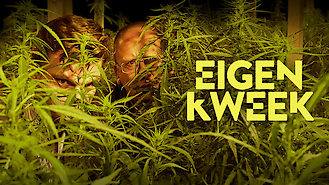 Eigen kweek, Season 2
2016
When a family of potato farmers falls on hard times, they determine that growing marijuana is their ticket to improving their fortunes. A family of simple farmers falls on hard times. When life gives you a potato famine, grow marijuana.
Cast
Sien Eggers

Dirk Van Dijck

Wim Willaert

Rhoda Montemayor

Sebastien Dewaele

Maaike Cafmeyer

Rudi Delhem

Theodosia Tadiar

Wouter Bruneel

Piv Huvluv