Yes, Karsten og Petra, Season 2 is available on Netflix in the Netherlands, but did you know you can unlock thousands of movies and shows not currently available in the Netherlands? The release date for Netflix Netherlands was January 7th 2019, and it's currently not available on Netflix in any other countries.
Check out this sample list of movies you can unlock through American and International Netflix, including "DuckTales (1987)", "SpongeBob SquarePants (1999-2005)", and "SpongeBob SquarePants (2004-2009)"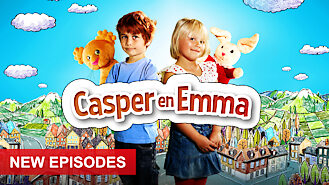 Karsten og Petra, Season 2
2013
Two 5-year-olds become best friends at school when they realize that each of them has a special stuffed animal that can talk. Nothing turns scared kids into friends faster than talking stuffed animals. Being a kid just got a lot more magical.
Cast
Elias Søvold-Simonsen

Nora Amundsen

Janne Formoe