Yes, Kill Bill: Vol. 1 is available on Netflix in the Netherlands, but did you know you can unlock thousands of movies and shows not currently available in the Netherlands? The release date for Netflix Netherlands was September 12th 2013, and here are the dates it was released on Netflix in other countries:
Netflix Italy: Released on August 1st, 2017
Netflix India: Released on April 30th, 2017
Netflix Bangladesh: Released on April 30th, 2017
Netflix New Zealand: Released on October 31st, 2016
Netflix Portugal: Released on October 14th, 2016
Netflix Spain: Released on October 13th, 2016
Netflix Canada: Released on October 1st, 2016
Netflix Australia: Released on September 16th, 2016
Netflix Israel: Released on May 6th, 2016
Netflix Hong Kong: Released on March 23rd, 2016
Check out this sample list of movies you can unlock through American and International Netflix, including "Midnight Run (1988)", "Payback (1999)", and "Thunderbolt and Lightfoot (1974)"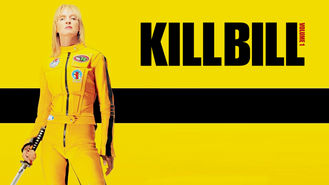 Kill Bill: Vol. 1
2003
In the first volume of this gritty revenge saga, an assassin is shot at the altar by her ruthless employer, Bill, and other members of their assassination circle. But she survives and sets out to kill all those who wronged her, saving Bill for last.
Cast
Uma Thurman

Lucy Liu

Vivica A. Fox

Daryl Hannah

David Carradine

Michael Madsen

Julie Dreyfus

Chiaki Kuriyama

Sonny Chiba

Gordon Liu