Yes, Red is available on Netflix in the Netherlands, but did you know you can unlock thousands of movies and shows not currently available in the Netherlands? The release date for Netflix Netherlands was July 1st 2016, and here are the dates it was released on Netflix in other countries:
Netflix Egypt: Released on March 14th, 2018
Netflix USA: Released on October 1st, 2017
Netflix Italy: Released on July 1st, 2017
Netflix Hong Kong: Released on November 22nd, 2016
Netflix India: Released on November 1st, 2016
Netflix Belgium: Released on July 1st, 2016
Netflix Ireland: Released on May 1st, 2016
Netflix UK: Released on May 1st, 2016
Netflix Canada: Released on March 31st, 2016
Netflix Luxembourg: Released on November 1st, 2015
Check out this sample list of movies you can unlock through American and International Netflix, including "Midnight Run (1988)", "The Matador (2005)", and "Thunderbolt and Lightfoot (1974)"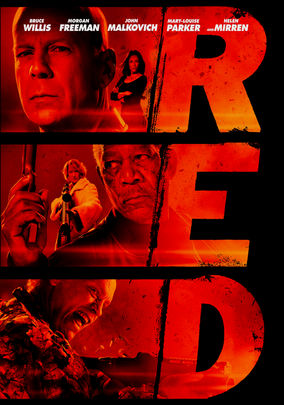 Red
2010
After trading in his professional past as a black-ops CIA operative for a new identity, Frank Moses is basking in normality. But he's forced to return to old habits when an assassin puts a target on his back and goes after the woman he loves.
Cast
Bruce Willis

Morgan Freeman

John Malkovich

Helen Mirren

Karl Urban

Mary-Louise Parker

Brian Cox

Julian McMahon

Rebecca Pidgeon

Ernest Borgnine