Yes, The Dirty Dozen is available on Netflix in the Netherlands, but did you know you can unlock thousands of movies and shows not currently available in the Netherlands? The release date for Netflix Netherlands was December 6th 2018, and it's currently not available on Netflix in any other countries.
Check out this sample list of movies you can unlock through American and International Netflix, including "Delta Force 2: Operation Stranglehold (1990)", "2001: A Space Odyssey (1968)", and "Airport '77 (1977)"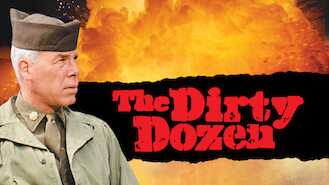 The Dirty Dozen
1967
In this Academy Award-winning World War II flick, a U.S. Army major is tasked with turning a group of conscripted convicts into a crack fighting unit.
Cast
Lee Marvin

Ernest Borgnine

Charles Bronson

Jim Brown

John Cassavetes

Richard Jaeckel

George Kennedy

Ralph Meeker

Robert Ryan

Donald Sutherland

Telly Savalas

Clint Walker