This Is England is not available on Netflix in the Netherlands, but it can be unlocked and watched on Netflix anywhere worldwide! No release date has been given yet for when it might be available on Netflix in the Netherlands, but here are some countries where it can be streamed online, along with the release date for each country:
Netflix Spain: Released on October 19th, 2015
Netflix New Zealand: Released on March 27th, 2015
Netflix Australia: Released on March 26th, 2015
Netflix Finland: Released on September 12th, 2013
Check out our steps for watching This Is England from the Netherlands through Netflix Australia, plus watch American Netflix, through many other countries and more than double your Netflix catalogue!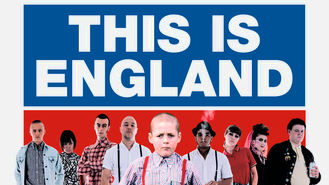 This Is England
2006
After his father is killed fighting in the Falklands War, a 12-year-old boy named Shaun falls in with a gang of young skinheads. Still angry and in pain, Shaun becomes susceptible to carrying out the group's hateful agenda.
Cast
Thomas Turgoose

Andrew Shim

Stephen Graham

Kieran Hardcastle

Frank Harper

Jo Hartley

George Newton

Jack O'Connell