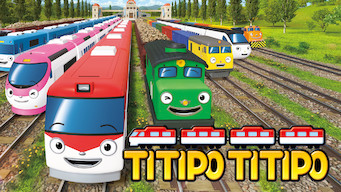 Is
Titipo Titipo: Season 1 (2018)
on Netflix Pakistan?
1 / 5 (compiled from 1 review source)
Pakistani Netflix Release: July 11, 2019
Kids' TV, Korean TV Shows, TV Cartoons
Synopsis
Titipo the train is out to prove that he's got what it takes to help the folks of Train Village ride the rails safely and reliably.
Watch on Netflix
Cast
Jeon Hae-ri, Kim Eun-ah, Hong Bum-ki, Nam Do-hyeong, Um Sang-hyun
Titipo Titipo: Season 1
Season 1 of Titipo Titipo has 13 episodes. Because different Netflix countries have different availability for episodes, you'll need to check the episode listing below to see which are available in Pakistan.
You can also click on any episode below to get more information on which Netflix countries it is available in.