Yes, Cuckoo, Season 4 is available on Netflix in Pakistan, but did you know you can unlock thousands of movies and shows not currently available in Pakistan? The release date for Netflix Pakistan was January 10th 2019, and here are the dates it was released on Netflix in other countries:
Netflix Australia: Released on December 18th, 2018
Netflix Russia: Released on December 14th, 2018
Check out this sample list of movies you can unlock through American and International Netflix, including "The League (2009-2012)", "Parks and Recreation (2009-2011)", and "It's Always Sunny in Philadelphia (2005-2013)"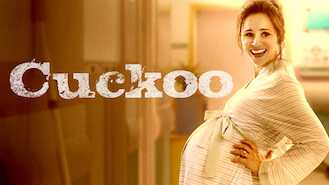 Cuckoo, Season 4
2012
Rachel shocks her proper British parents when she marries an American hippie, but it's just the first in a series of surprises for the family. Their only daughter just returned from Thailand with a strange souvenir. He's high, he's naked, and he's her husband.
Cast
Taylor Lautner

Greg Davies

Andy Samberg

Helen Baxendale

Tamla Kari

Tyger Drew-Honey

Esther Smith