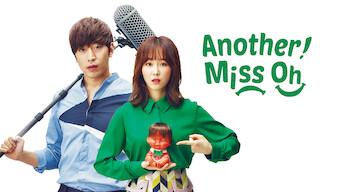 Romantic TV Comedies, Korean TV Shows, TV Comedies
Creator(s): Song Hyun-wook, Park Hae-yeong
Synopsis
A sound director who suddenly starts getting visions of someone else's future gets mired in the lives of two women, who happen to share the same name. She's lived in the shadow of this other person just because they have the same name. She won't go through that again.
Watch on Netflix
Cast
Seo Hyun-jin, Eric Moon, Jeon Hye-bin, Ye Ji-won, Kim Ji-seok, Lee Jae-yoon, Lee Han-wi, Kim Mee-kyung, Oh Man-seok, Lee Pil-mo
Another Miss Oh: Season 1
Season 1 of Another Miss Oh has 18 episodes. Because different Netflix countries have different availability for episodes, you'll need to check the episode listing below to see which are available in Panama.
You can also click on any episode below to get more information on which Netflix countries it is available in.