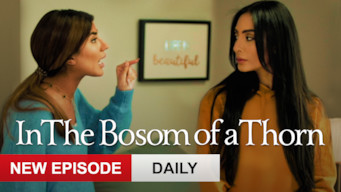 Is
In the Bosom of a Thorn: Season 1 (2019)
on Netflix Philippines?
1 / 5 (compiled from 1 review source)
Philippine Netflix Release: May 10, 2019
TV Dramas, Middle Eastern TV Shows
Synopsis
After the invasion of Kuwait, a woman's infant daughter is taken from her. Now, her daughter looks to make her way back home years later. For years, secrets stood in their way. But the love of a mother and daughter can survive anything. Even the tests of time.
Watch on Netflix
Cast
Elham Al Fadalah, Ibrahim Al-Harbi, Khaled Al-Buraiki, Layla Abdullah, Noor Alghandour, Abeer Ahmad
In the Bosom of a Thorn: Season 1
Season 1 of In the Bosom of a Thorn has 19 episodes. Because different Netflix countries have different availability for episodes, you'll need to check the episode listing below to see which are available in the Philippines.
You can also click on any episode below to get more information on which Netflix countries it is available in.