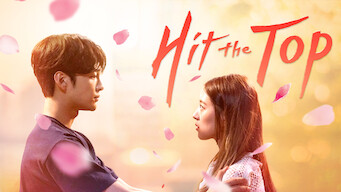 Is
Hit The Top: Season 1 (2017)
on Netflix Philippines?
1 / 5 (compiled from 1 review source)
Philippine Netflix Release: July 11, 2019
TV Dramas, Korean TV Shows, TV Comedies, Romantic TV Shows
Synopsis
Childhood friends Lee Ji-hun and Choe U-seung are studying for the civil service exam, but things get complicated when a mysterious stranger appears.
Watch on Netflix
Cast
Yoon Si-yoon, Lee Se-young, Kim Min-jae, Cha Tae-hyun, Youn Son-ha, Lee Deok-hwa, Lim Ye-jin, Cha Eun-woo
Hit The Top: Season 1
Season 1 of Hit The Top has 16 episodes. Because different Netflix countries have different availability for episodes, you'll need to check the episode listing below to see which are available in the Philippines.
You can also click on any episode below to get more information on which Netflix countries it is available in.