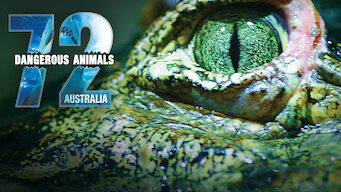 72 Dangerous Animals: Australia: Season 1
Netflix Philippines
1 / 5 (compiled from 1 review source)
Philippine Netflix Release: October 4, 2017
Science & Nature Docs, Australian TV Shows, Documentaries, Australian Documentaries, Docuseries, Science & Nature TV
Synopsis
Get an up-close look at Australia's deadliest creatures in this series that features interviews with wildlife experts and survivors of attacks. If you want to find some of the scariest killers in Australia, skip the mug shots and look to the animal kingdom.
Watch on Netflix
72 Dangerous Animals: Australia: Season 1
Season 1 of 72 Dangerous Animals: Australia has 12 episodes. Because different Netflix countries have different availability for episodes, you'll need to check the episode listing below to see which are available in the Philippines.
You can also click on any episode below to get more information on which Netflix countries it is available in.