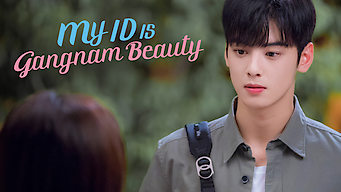 Is
My ID is Gangnam Beauty: Season 1 (2018)
on Netflix Philippines?
1 / 5 (compiled from 1 review source)
Philippine Netflix Release: January 3, 2019
TV Shows based on Comics, TV Dramas, Korean TV Shows, Romantic TV Shows
Synopsis
Bullied for her looks, Mi-rae gets plastic surgery hoping for a better kind of life but faces new challenges in college. Based on a hit Korean webtoon. She finally got to be the "pretty" girl -- or so she thought. She didn't count on someone remembering her past.
Watch on Netflix
Cast
Kwak Dong-yeon, Jo Woo-ri, Park Ju-mi, Woo Hyun, Cha Eun-woo, Lim Soo-hyang
My ID is Gangnam Beauty: Season 1
Season 1 of My ID is Gangnam Beauty has 16 episodes. Because different Netflix countries have different availability for episodes, you'll need to check the episode listing below to see which are available in the Philippines.
You can also click on any episode below to get more information on which Netflix countries it is available in.