Yes, Coming Home is available on Netflix in the Philippines, but did you know you can unlock thousands of movies and shows not currently available in the Philippines? The release date for Netflix Philippines was December 5th 2018, and here are the dates it was released on Netflix in other countries:
Netflix Hong Kong: Released on February 2nd, 2019
Netflix Singapore: Released on December 5th, 2018
Netflix South Korea: Released on November 14th, 2017
Netflix Japan: Released on February 2nd, 2017
Netflix Australia: Released on January 14th, 2017
Netflix New Zealand: Released on January 14th, 2017
Netflix Canada: Released on June 23rd, 2016
Check out this sample list of movies you can unlock through American and International Netflix, including "The Day of the Jackal (1973)", "Born Free (1966)", and "True Grit (2010)"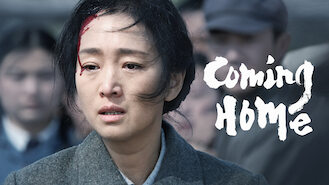 Coming Home
2014
A dissident professor returns to his wife and daughter after years in a Cultural Revolution labor camp, only to find his family distant and broken. The revolution is over and dissidents have returned to their homes. But one discovers that he's now a stranger there.