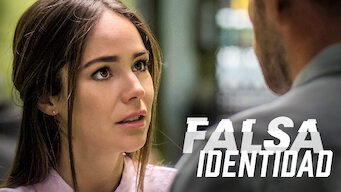 TV Dramas, Crime TV Dramas, TV Thrillers
Creator(s): Perla Farías
Synopsis
Strangers Diego and Isabel flee their home in Mexico and pretend to be a married couple to escape his drug-dealing enemies and her abusive husband. He's involved in shady business. She wants her family safe. They didn't know each other -- until they became husband and wife.
Watch on Netflix
Cast
Luis Ernesto Franco, Camila Sodi, Sergio Goyri, Samadhi Zendejas, Eduardo Yáñez, Sonya Smith, Alejandro Camacho, Azela Robinson, Uriel del Toro, Geraldine Bazán, Gabriela Roel, Marcus Ornellas
Falsa identidad: Season 1
Season 1 of Falsa identidad has 42 episodes. Because different Netflix countries have different availability for episodes, you'll need to check the episode listing below to see which are available in Portugal.
You can also click on any episode below to get more information on which Netflix countries it is available in.