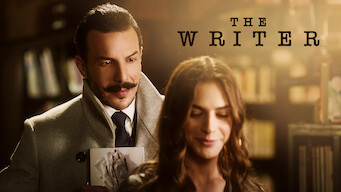 The Writer: Season 1
Netflix Portugal
1 / 5 (compiled from 1 review source)
Portuguese Netflix Release: October 14, 2019
TV Mysteries, TV Dramas, Crime TV Dramas, TV Thrillers, Middle Eastern TV Shows
Synopsis
When accused of a murder eerily parallel to a plot in his novel, a best-selling crime writer must navigate a web of hidden enemies. His life imitates art. His art holds the keys to his acquittal. Can he find the culprit?
Watch on Netflix
Cast
Bassel Khaiat, Daniella Rahme, Nada Abou Farhat, Nicolas Daniel, Gabriel Yammine
The Writer: Season 1
Season 1 of The Writer has 30 episodes. Because different Netflix countries have different availability for episodes, you'll need to check the episode listing below to see which are available in Portugal.
You can also click on any episode below to get more information on which Netflix countries it is available in.