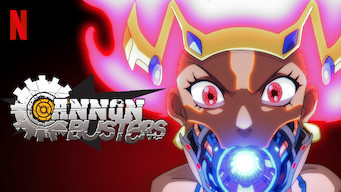 Cannon Busters: Season 1
Netflix Portugal
1 / 5 (compiled from 1 review source)
Portuguese Netflix Release: August 15, 2019
Japanese TV Shows, Anime Series, TV Shows based on Comics, Sci-Fi & Fantasy Anime, Action Anime
Synopsis
Immortal renegade Philly the Kid and his transforming pink Cadillac join a relentlessly upbeat friendship droid on her quest to find a missing prince. Robots, an immortal gunslinger and his trusty pink Cadillac. Together, they're going on one wild, wild ride.
Watch on Netflix
Cast
Yoshitsugu Matsuoka, Hinaki Yano, Shiori Izawa, Junji Majima, Yosuke Akimoto, Nobuyuki Hiyama, Takaya Kuroda, Katsuhisa Houki, Taro Yamaguchi, Junko Minagawa, Tomomi Maruyama
Cannon Busters: Season 1
Season 1 of Cannon Busters has 12 episodes. Because different Netflix countries have different availability for episodes, you'll need to check the episode listing below to see which are available in Portugal.
You can also click on any episode below to get more information on which Netflix countries it is available in.