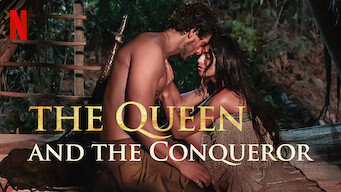 The Queen and the Conqueror: Season 1
Netflix Portugal
1 / 5 (compiled from 1 review source)
Available
TV Dramas, Period Pieces, Colombian TV Shows
Synopsis
Years after Spanish conquistador Pedro de Heredia betrayed her people and broke her heart, indigenous woman Catalina reenters his life to get revenge.
Watch on Netflix
Cast
Essined Aponte, Emmanuel Esparza, Kepa Amuchastegui, Manuel Navarro, Aroha Hafez, Ilenia Antonini, Alejandro Rodríguez, Cristina Warner, Juliette Arrieta, Fernando Campo, Camilo Jiménez, Jairo Camargo, Adelaida Buscato
The Queen and the Conqueror: Season 1
Season 1 of The Queen and the Conqueror has 42 episodes. Because different Netflix countries have different availability for episodes, you'll need to check the episode listing below to see which are available in Portugal.
You can also click on any episode below to get more information on which Netflix countries it is available in.