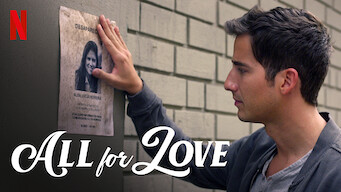 TV Dramas, Romantic TV Dramas, Music & Musicals, Colombian TV Shows
Creator(s): Nubia Barreto
Synopsis
A penniless country boy goes in search of his runaway sister in Bogotá, where he falls for an aspiring singer, but gets tangled up in organized crime. It was supposed to be temporary, but the money and power sucked him in. Can his love for her convince him to get out, even if it risks their lives?
Watch on Netflix
Cast
Ana María Estupiñán, Carlos Torres, Yuri Vargas, Jim Muñoz, Julio Sánchez Cóccaro, Alina Lozano, Valeria Gálviz, Juan Millán, Juan del Río, Mario Duarte
All For Love: Season 1
Season 1 of All For Love has 42 episodes. Because different Netflix countries have different availability for episodes, you'll need to check the episode listing below to see which are available in Portugal.
You can also click on any episode below to get more information on which Netflix countries it is available in.