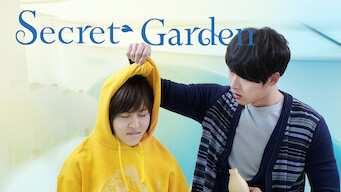 Secret Garden: Season 1
Netflix Portugal
1 / 5 (compiled from 1 review source)
Portuguese Netflix Release: October 17, 2020
TV Comedies, TV Dramas, Romantic TV Comedies, Romantic TV Dramas, Korean TV Shows, Romantic Favorites
Creator(s): Kim Eun-sook
Synopsis
A wealthy man and a poor stunt girl fall in love. But things get complicated when their souls become inexplicably swapped and dark secrets surface.
Watch on Netflix
Cast
Hyun Bin, Ha Ji-won, Yoon Sang-hyun, Kim Sa-rang, Philip Lee, Lee Jong-suk, Yoo In-na
Secret Garden: Season 1
Season 1 of Secret Garden has 20 episodes. Because different Netflix countries have different availability for episodes, you'll need to check the episode listing below to see which are available in Portugal.
You can also click on any episode below to get more information on which Netflix countries it is available in.