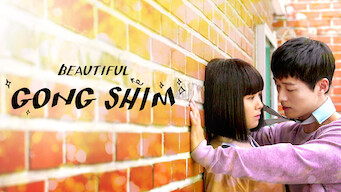 Beautiful Gong Shim: Season 1
Netflix Portugal
1 / 5 (compiled from 1 review source)
Portuguese Netflix Release: October 16, 2020
TV Comedies, TV Dramas, Romantic TV Comedies, Romantic TV Dramas, Korean TV Shows
Creator(s): Baek Su-chan, Lee Hee-myeong
Synopsis
Needing funds to study art abroad, Gong Shim rents out her rooftop room to a pro bono lawyer, who begins shaking up her otherwise dispiriting life. Overshadowed by her prettier and smarter sister, this ugly duckling is making plans. It doesn't include romance ... yet.
Watch on Netflix
Cast
Namkoong Min, Bang Min-ah, Seo Hyo-rim, On Ju-wan, Oh Hyun-kyung, Woo Hyun
Beautiful Gong Shim: Season 1
Season 1 of Beautiful Gong Shim has 20 episodes. Because different Netflix countries have different availability for episodes, you'll need to check the episode listing below to see which are available in Portugal.
You can also click on any episode below to get more information on which Netflix countries it is available in.