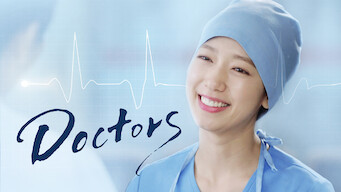 Doctors: Season 1
Netflix Portugal
1 / 5 (compiled from 1 review source)
Portuguese Netflix Release: October 16, 2020
TV Dramas, Romantic TV Dramas, Korean TV Shows
Creator(s): Oh Choong-hwan, Park Soo-jin, Ha Myeong-hee
Synopsis
A recalcitrant, delinquent teen girl meets a compassionate teacher, who inspires her to alter her path and become a street-savvy neurosurgeon. A reckless student. A teacher with his own fractured past. Will their chance encounter transform both their lives?
Watch on Netflix
Cast
Park Shin-hye, Kim Rae-won, Yun Kyun-sang, Lee Sung-kyoung, Kim Young-ae, Jeong Hae-gyoon, Jang Hyun-sung, Um Hyo-sup
Doctors: Season 1
Season 1 of Doctors has 20 episodes. Because different Netflix countries have different availability for episodes, you'll need to check the episode listing below to see which are available in Portugal.
You can also click on any episode below to get more information on which Netflix countries it is available in.