Yes, The Blacklist, Season 6 is available on Netflix in Portugal, but did you know you can unlock thousands of movies and shows not currently available in Portugal? The release date for Netflix Portugal was February 2nd 2019, and here are the dates it was released on Netflix in other countries:
Netflix South Korea: Released on February 2nd, 2019
Netflix Israel: Released on January 12th, 2019
Netflix New Zealand: Released on January 9th, 2019
Check out this sample list of movies you can unlock through American and International Netflix, including "Terriers (2010)", "Nurse Jackie (2009-2011)", and "It's Always Sunny in Philadelphia (2005-2013)"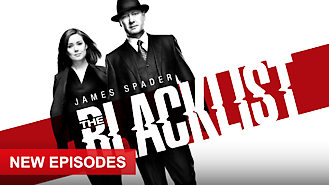 The Blacklist, Season 6
2013
After turning himself in, a brilliant fugitive offers to help the FBI bag other baddies, but only if rookie profiler Elizabeth Keen is his partner. Intelligent, charming, completely ruthless. He's turning himself in to the FBI. With a few conditions.
Cast
James Spader

Megan Boone

Diego Klattenhoff

Ryan Eggold

Harry Lennix

Amir Arison

Hisham Tawfiq

Mozhan Marnò