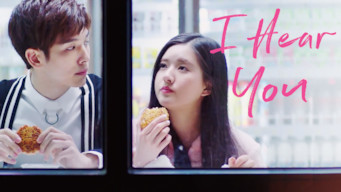 Is
I Hear You: Season 1 (2019)
on Netflix South Korea?
1 / 5 (compiled from 1 review source)
South Korean Netflix Release: August 12, 2019
TV Dramas, Romantic TV Shows, TV Shows based on Books, Mainland Chinese TV Shows
Synopsis
Love blooms between a bubbly, aspiring voice actress and a cool, enigmatic violin-maker after they cross paths on a reality TV show. She's like fire. He's like ice. They're from different worlds. But when sparks fly, will they sing the same tune?
Watch on Netflix
Cast
Riley Wang, Zhao Lusi, Zhang Jiongmin, Gratitude Dai, Yuan Hao
I Hear You: Season 1
Season 1 of I Hear You has 24 episodes. Because different Netflix countries have different availability for episodes, you'll need to check the episode listing below to see which are available in South Korea.
You can also click on any episode below to get more information on which Netflix countries it is available in.