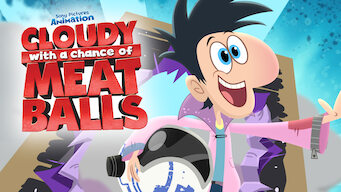 Is
Cloudy with a Chance of Meatballs: Season 1 (2017)
on Netflix South Korea?
2.5 / 5 (compiled from 1 review source)
South Korean Netflix Release: February 2, 2019
Kids' TV, TV Comedies, TV Cartoons
Synopsis
Teenager Flint Lockwood has a knack for invention. With help from his pal Sam Sparks, he might even change the world -- if he doesn't break it first. Long before spaghetti twisters were a thing, a young inventor made it rain with his wacky new devices. Ready or not!
Watch on Netflix
Cast
Mark Edwards, Katie Griffin, Sean Cullen, David Berni, Clé Bennett, Patrick McKenna
Cloudy with a Chance of Meatballs: Season 1
Season 1 of Cloudy with a Chance of Meatballs has 42 episodes. Because different Netflix countries have different availability for episodes, you'll need to check the episode listing below to see which are available in South Korea.
You can also click on any episode below to get more information on which Netflix countries it is available in.