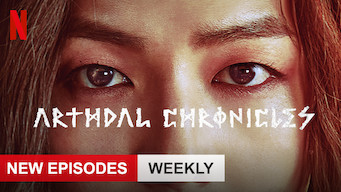 Is
Arthdal Chronicles: Season 1 (2019)
on Netflix Spain?
1 / 5 (compiled from 1 review source)
Spanish Netflix Release: June 11, 2019
TV Action & Adventure, Korean TV Shows, Period Pieces, TV Sci-Fi & Fantasy
Creator(s): Kim Won-suk, Kim Young-hyun, Park Sang-yean
Synopsis
In a mythical land called Arth, the inhabitants of the ancient city of Arthdal and its surrounding regions vie for power as they build a new society. In their epic clash over who will rule Arthdal, they must first survive their battle with one another -- and become a legend.
Watch on Netflix
Cast
Song Joong-ki, Jang Dong-gun, Kim Ji-won, Kim Ok-vin, Kim Eui-sung, Cho Seong-ha, Lee Do-gyeong, Park Hae-joon, Park Byung-eun
Arthdal Chronicles: Season 1
Season 1 of Arthdal Chronicles has 18 episodes. Because different Netflix countries have different availability for episodes, you'll need to check the episode listing below to see which are available in Spain.
You can also click on any episode below to get more information on which Netflix countries it is available in.