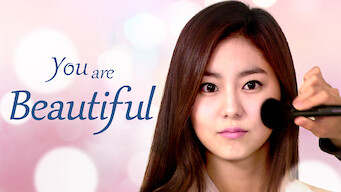 You Are Beautiful: You Are Beautiful
Netflix Spain
1 / 5 (compiled from 1 review source)
Spanish Netflix Release: October 17, 2020
TV Comedies, Romantic TV Comedies, Korean TV Shows
Creator(s): Hong Jeong-eun, Hong Mi-ran
Synopsis
Posing as her twin brother in a boy band, a young woman wins the heart of her bandmates and fans, all the while searching for her long-lost mother. She disguises herself as her twin brother to play in his boy band. But gender-bending's not so easy!
Watch on Netflix
Cast
Jang Keun-suk, Park Shin-hye, Lee Hong-gi, Jung Yong-hwa, U-ie, Kim Sung-ryoung, Kim In-kwon, Choi Soo-eun
You Are Beautiful: You Are Beautiful
Season 1 of You Are Beautiful has 16 episodes. Because different Netflix countries have different availability for episodes, you'll need to check the episode listing below to see which are available in Spain.
You can also click on any episode below to get more information on which Netflix countries it is available in.