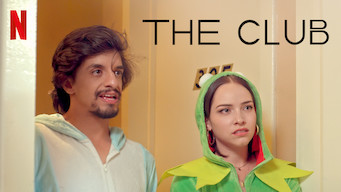 The Club: Season 1
Netflix Sweden
1 / 5 (compiled from 1 review source)
Swedish Netflix Release: November 15, 2019
TV Dramas, TV Comedies, Crime TV Dramas, Mexican TV Shows, Latin American TV Shows
Creator(s): Camila Ibarra
Synopsis
A band of misfit rich kids in Mexico strike out on their own selling MDMA and quickly run into trouble with other narcos, the law and their families. Privilege, sex, beauty and ecstasy -- lots of it -- lead to betrayal, scandal and murder.
Watch on Netflix
Cast
Alejandro Speitzer, Minnie West, Jorge Caballero, Ana González Bello, Axel Arenas, Arcelia Ramírez, Omar Germenos, Anna Ciocchetti, Aurora Gil, Martha Julia, Alejandro Puente, Estrella Solís, Martín Saracho, Sofía de Llaca, Marco Tostado
The Club: Season 1
Season 1 of The Club has 25 episodes. Because different Netflix countries have different availability for episodes, you'll need to check the episode listing below to see which are available in Sweden.
You can also click on any episode below to get more information on which Netflix countries it is available in.