Yes, Jerry Cotton is available on Netflix in Switzerland, but did you know you can unlock thousands of movies and shows not currently available in Switzerland? The release date for Netflix Switzerland was December 5th 2018, and here are the dates it was released on Netflix in other countries:
Netflix Germany: Released on December 5th, 2018
Netflix Austria: Released on December 5th, 2018
Check out this sample list of movies you can unlock through American and International Netflix, including "Thunderbolt and Lightfoot (1974)", "Rumble in the Bronx (1995)", and "Soul Kitchen (2009)"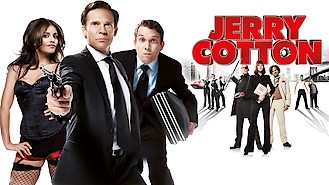 Jerry Cotton
2010
FBI superagent -- and pulp fiction legend -- Jerry Cotton has to find the real killer before his agency locks him up for a murder. Can cool looks and catchphrases save Agent Cotton from an investigation that threatens his stellar career?
Cast
Christian Tramitz

Christian Ulmen

Mónica Cruz

Christiane Paul

Heino Ferch

Jürgen Tarrach

Herbert Knaup

Janek Rieke

Moritz Bleibtreu

Anna Julia Kapfelsperger

Günther Kaufmann

Frank Giering