Yes, Suits, Season 7 is available on Netflix in Switzerland, but did you know you can unlock thousands of movies and shows not currently available in Switzerland? The release date for Netflix Switzerland was February 5th 2019, and here are the dates it was released on Netflix in other countries:
Netflix Italy: Released on February 5th, 2019
Netflix South Africa: Released on January 12th, 2019
Netflix Finland: Released on January 8th, 2019
Netflix Denmark: Released on January 3rd, 2019
Netflix Egypt: Released on January 1st, 2019
Netflix Norway: Released on August 30th, 2018
Netflix Canada: Released on August 9th, 2018
Netflix India: Released on August 4th, 2018
Netflix Singapore: Released on August 4th, 2018
Netflix Russia: Released on August 2nd, 2018
Check out this sample list of movies you can unlock through American and International Netflix, including "The League (2009-2012)", "It's Always Sunny in Philadelphia (2005-2013)", and "Terriers (2010)"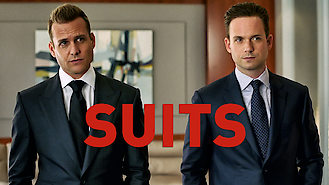 Suits, Season 7
2011
When he impresses a big lawyer with his razor-sharp mind, a college dropout scores a coveted associate job, even though he has no legal credentials. Lawyers need to be clever, cunning and silver-tongued. Actually going to law school is optional, right?
Cast
Gabriel Macht

Patrick J. Adams

Rick Hoffman

Meghan Markle

Sarah Rafferty

Gina Torres