Yes, Totally Spies!, Season 3 is available on Netflix in Switzerland, but did you know you can unlock thousands of movies and shows not currently available in Switzerland? The release date for Netflix Switzerland was January 12th 2019, and here are the dates it was released on Netflix in other countries:
Netflix Costa Rica: Released on January 14th, 2019
Netflix Mexico: Released on January 14th, 2019
Netflix France: Released on January 12th, 2019
Netflix Brazil: Released on January 6th, 2019
Netflix Panama: Released on August 13th, 2018
Netflix Luxembourg: Released on April 17th, 2018
Check out this sample list of movies you can unlock through American and International Netflix, including "The Wild Thornberrys Movie (2002)", "DuckTales (1987)", and "SpongeBob SquarePants (1999-2005)"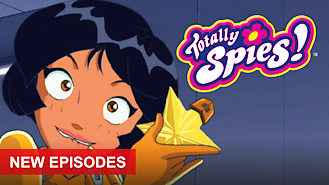 Totally Spies!, Season 3
2001
These clever girls aren't just shopaholic teens. After school, they're agents for a secret organization where villains run amok and cool gadgets rule! Three Beverly Hills teens into texting, shopping -- and spying. And, like, saving the world, one wild plot at a time.
Cast
Andrea Baker

Jennifer Hale

Katie Leigh

Jess Harnell

Michael Gough

Katie Griffin