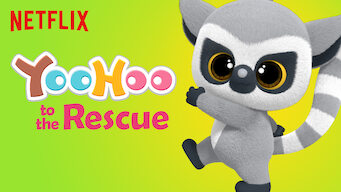 Is
YooHoo to the Rescue: Season 1 (2019)
on Netflix Taiwan?
1 / 5 (compiled from 1 review source)
Taiwanese Netflix Release: March 15, 2019
Kids' TV, Animal Tales, Education for Kids, Korean TV Shows, TV Cartoons
Synopsis
In a series of magical missions, quick-witted YooHoo and his can-do crew travel the globe to help animals in need. When adventure rolls in, they're ready for takeoff. Come along and join in on the fun!
Watch on Netflix
Cast
Kira Buckland, Ryan Bartley, Bryce Papenbrook, Cassandra Morris, Lucien Dodge, Kyle Hebert
YooHoo to the Rescue: Season 1
Season 1 of YooHoo to the Rescue has 26 episodes. Because different Netflix countries have different availability for episodes, you'll need to check the episode listing below to see which are available in Taiwan.
You can also click on any episode below to get more information on which Netflix countries it is available in.