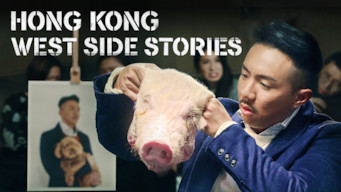 Is
Hong Kong West Side Stories: Season 1 (2018)
on Netflix Taiwan?
1 / 5 (compiled from 1 review source)
Taiwanese Netflix Release: April 29, 2019
Chinese TV Shows, TV Dramas, TV Comedies, TV Shows based on Books
Synopsis
The intimate lives of young men and women from Hong Kong are linked by loosely connected stories about love, lust, separation and deceit. Romance. Marriage. Birth. Death. In the ebb and flow of modern life, reality is as fickle as the human heart.
Watch on Netflix
Cast
Louis Cheung, Myolie Wu, Justin Cheung, Brian Chan, Raymond Chiu, Fish Liew, Lee Sheung Ching, Kaki Sham, Gregory Wong, Thor Lok
Hong Kong West Side Stories: Season 1
Season 1 of Hong Kong West Side Stories has 12 episodes. Because different Netflix countries have different availability for episodes, you'll need to check the episode listing below to see which are available in Taiwan.
You can also click on any episode below to get more information on which Netflix countries it is available in.