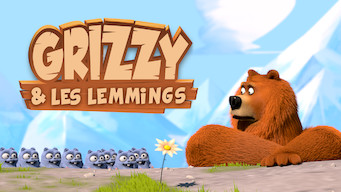 Grizzy et les Lemmings: Season 1
Netflix Taiwan
1 / 5 (compiled from 1 review source)
Taiwanese Netflix Release: July 15, 2019
Kids' TV, Animal Tales, TV Comedies, TV Cartoons
Synopsis
Strong, whip-smart Grizzy rules a Canadian forest, where he has his paws full with a family of frolicsome lemmings. He's a big lovable bear. They're a bunch of untamed lemmings. Their fun-loving rivalry makes for great adventures.
Watch on Netflix
Cast
Pierre-Alain de Garrigues, Josselin Charier
Grizzy et les Lemmings: Season 1
Season 1 of Grizzy et les Lemmings has 42 episodes. Because different Netflix countries have different availability for episodes, you'll need to check the episode listing below to see which are available in Taiwan.
You can also click on any episode below to get more information on which Netflix countries it is available in.