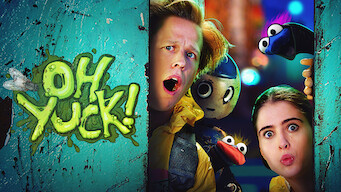 Oh Yuck: Season 1
Netflix Thailand
1 / 5 (compiled from 1 review source)
Thai Netflix Release: May 6, 2020
TV Comedies, Education for Kids, Kids' TV, Australian TV Shows, TV Shows Based on Books
Creator(s): Dan Danko
Synopsis
Using a concoction of cartoons, comedy and live action, Dr. Yuck and his eccentric lab mates investigate the science behind the planet's ickiest things.
Watch on Netflix
Cast
Kayne Tremills, Nia Roam, David Collins, Shane Dundas
Oh Yuck: Season 1
Season 1 of Oh Yuck has 13 episodes. Because different Netflix countries have different availability for episodes, you'll need to check the episode listing below to see which are available in Thailand.
You can also click on any episode below to get more information on which Netflix countries it is available in.